Join the Blue Collar Team
We are looking for experienced and professional drivers to help us in growing the Blue Collar brand. We offer drivers the most up to date technology in the industry that allows them to drive more miles with less stress and ultimately spend more time at home.
Blue Collar is a rapidly growing trucking company and with that comes many exciting opportunities. Based in El Paso, TX, we have a very specific niche that we have run for many years and our trucks service all 48 states! Our drivers also get great home time!
We currently have positions available for OTR, local and casual drivers out of our El Paso, TX terminal. Our drivers get to benefit from prepass, cat scale app, Loves RFID, paid on empty miles, minimal (if ever) layover, great miles and most of all work with people who go above and beyond to make your driving experience incredibly rewarding and enjoyable!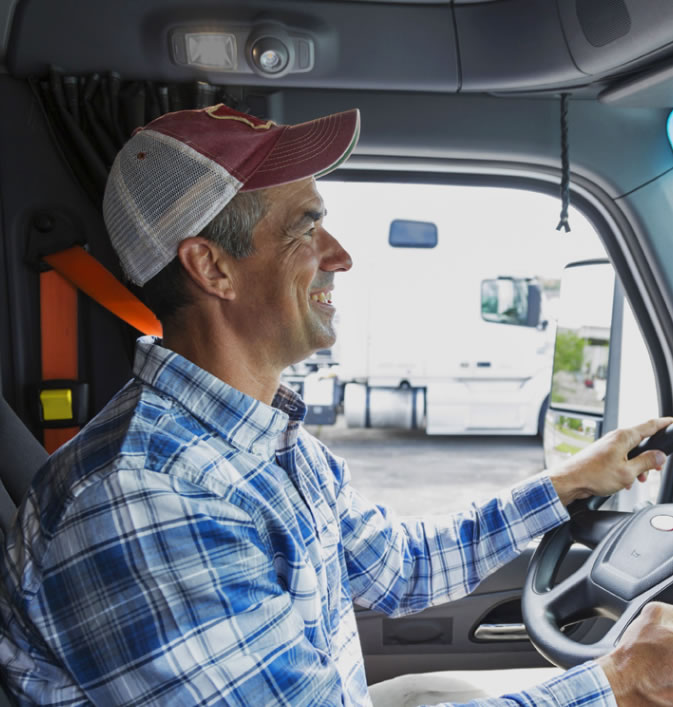 Benefits of Driver for Blue Collar
Great Home Time - Guaranteed!
Great Miles!
Competitive Pay
New Equipment
Sign on and Referral Bonus
Great Benefits
Family Atmosphere
Best Technology Available!
Meet Our Blue Collar Drivers
!--
-->
Top 8 Reasons to Join the Blue Collar Team
1.
Weekly Home Time-Guaranteed! We leverage our relationships with customers and our local drivers to keep our OTR drivers rolling, even during the slow seasons!
2.
Great Miles! We are a forward thinking organization that focuses on efficiencies to maximize the miles per week. You would be hard pressed to find another company that runs 100% legal and make the same miles!
3.
Competitive Pay. We do not claim to pay the most upfront but after you take into consideration our base pay + great miles + no layover + fewer breakdowns because of newer equipment and technology, we are confident that you can make a healthier and happier living working for the Blue Collar family than working at one of those companies who promise you the moon.
4.
New Equipment. We take a great deal of pride in purchasing new equipment every year and turning old equipment every 4-5 years.
5.
Sign on and Referral Bonus! Drivers are our greatest asset and we provide them with a sign on bonus as a way of saying thank you for joining the Blue Collar team.
6.
Great Benefits. We offer many different benefit packages that our drivers can choose from and that includes a company match 401k plan.
7.
Family Atmosphere. At Blue Collar, you will find the most respectful, genuine, hardworking group of people in this industry. We really do care about you and your family and we are always looking at ways to improve our processes through the open communication we have with our drivers.
8.
Technology. Here at Blue Collar, you will not find a more dedicated group of individuals who are always looking to improve our processes and utilize the most cutting edge technology. This focus provides our drivers with the best technology at their fingertips, allowing them more miles in less time and the most stress free driving experience imaginable!
Blue Collar Is Diverse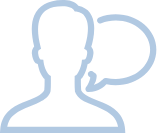 Español
We have Spanish speaking dispatchers and drivers, so if you are more comfortable speaking Spanish we are the company for you. As a driver, you will feel at ease and comfortable working with the Blue Collar Team!

Women Drivers
In our current fleet, we have a mix of male and female drivers, so ladies, you are certainly welcome! Bring your expertise to the Blue Collar Team!

Military
After serving our country in the military, many veterans are driving freight across the country every single day. Come into the office and we will meet you with a firm hand shake and a big thank you for your service! Come join the Blue Collar Team!
Apply here to become a driver
More ways to Connect with Us!
At Blue Collar Express, our goal is to be 100% transparent, honest and forthcoming with all the information you need to help determine if Blue Collar Express is the career you have been looking for.
CALL DRIVER RECRUITING
877-384-5623 x207
TEXT TO CHAT WITH DRIVER RECRUITER
915-588-7697
CONNECT WITH OUR COMPANY
What Drivers are saying
"Best Trucking company! They have awesome home time. Good Mileage and I am going to be here a long time"
– Juan F.
"We drive new equipment, make great miles and drive the same route"
– Jesus C.
"I like working for BC because: 1) I like the lanes they run. Close to home instead of all over the US. 2) I really enjoy the home time. 3) Since I've been with BC, the owner, dispatchers and everyone are really cool and friendly. A great working environment!"
– Jesse A.
"The lanes we run are great, the bosses are very nice as are the dispatchers. They are all great to get along with. I am very happy working for this company and hope to be working here a long time."
– Lionel R.
"If you like to be home often, this is the company for you. They will work with you if you need days off. Trucks are really taken care of and they will fix issues if you let them know. They definitely take care of their drivers"
– Jose M.
"I started in 2018. With the Holidays around the corner, I was willing to take about anything. To my pleasant surprise, BC turned out to be one of the best jobs I have ever had. I recommend this company to those who want to run hard but also want a live."
– Ricky G.
"I have been here for 5 years and counting. The routes, home time, friendly dispatch and great equipment makes my job much easier and this is why I'm Blue Collar"
– Bernie C.
>